CONDO #167 OWNER DIRECT RENTAL AT KIAHUNA PLANTATION

THE MYSTERIOUS HISTORY OF THE TREE TUNNEL ON KAUAI'S MALUHIA ROAD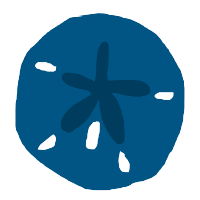 Kauai's historical lore is never simple. You might visit, read guide books, talk to locals, and scour the Internet, but it's difficult to find one universal truth about any site you visit. This is true of The Tree Tunnel, a fragrant, mile-long stretch of Eucalyptus Robusta located just off Highway 50, above Koloa Town, on Maluhia Road. You can't miss it on your way south from Lihue Airport to Kiahuna Plantation Resort.
According to various sources, The Tree Tunnel is either 100 or 150 years old. Perhaps these were excess landscaping trees (300 of them?)-- a civic-minded donation of Walter Duncan McBryde. Others believe the trees, imported from Australia, were planted by the Knudsen family to help solidify the boggy roadway. Yet another theory holds that the trees were planted to form a windbreak for nearby sugarcane crops. At one time, the tunnel was said to be three miles in length.
While we can't provide you with a concise history of The Tree Tunnel, we promise that your drive through the tunnel will be awe-inspiring. And, now that the trees have repaired themselves from two previous hurricanes, they, once again, form a complete, closed canopy across the top. Have your camera ready as you turn left off Highway 50 onto Maluhia Road.


© 2006-2023 Mary & Ray Ventura | All Rights Reserved | TAT# W52162167-02