CONDO #167 OWNER DIRECT RENTAL AT KIAHUNA PLANTATION

THE AMAZING BEACH OF KIAHUNA PLANTATION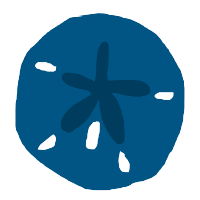 Golden Poipu Beach, known also as Kiahuna Beach, joins turquoise Hale-o-ia Bay with the lush green 35-acre grounds of Kiahuna Plantation. Our condo is a one minute walk from the beach. The resort's beach activity center provides complimentary towels and chairs.
This incredible sandy beach, is renowned as one of the best beaches in the state of Hawaii.
Up-close encounters with large, friendly sea turtles are very common
Colorful fish are bountiful
An inviting place to snorkel, swim, take to a boogie board, go diving or learn to surf
Snacks, basic beach necessities and water-sports gear rentals are available at the beach activity center
We invite you to take advantage of the clear waters of Kiahuna Beach. It is a protected, curved low-bank beach. Close in, along the rocky area at the east end of the beach you'll find beautiful reef fish and sea turtles while farther out, toward the west side, the surf awaits wave riders.


© 2006-2023 Mary & Ray Ventura | All Rights Reserved | TAT# W52162167-02