CONDO #167 OWNER DIRECT RENTAL AT KIAHUNA PLANTATION

PLANTATION GARDEN RESTAURANT AND BAR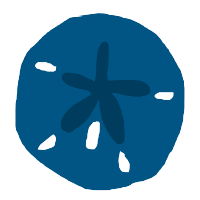 This lovely restaurant, overlooking beautiful Moir Gardens, comes highly recommended by our Kiahuna Plantation guests, as well as by us. From the walk through orchid gardens at the restaurant's entrance, to the last bite of delicious cheesecake, diners savor the best of modern, Pacific Rim cuisine in a traditional Hawaiian setting.
SETTING
The restaurant is located in the historic plantation manor of Kiahuna Plantation Resort. Just above Poipu Beach, the restaurant features outdoor seating on a spacious, covered lanai, as well as indoor seating at the bar and in the elegant dining room.
LOCATION
For those who wish to drive to the restaurant, parking is complimentary. (Map)
DINING
The pupu menu is a tempting option for those who wish to enjoy appetizers with a drink in the restaurant's bar. The dinner menu offers an enticing variety of entrees for most any palette. The seafood selections at Plantation Garden Restaurant are delicious, and beautifully presented. The restaurant offers a selection of vegetarian friendly items as well as many meat options. Produce is local and organically grown.
HOURS
The bar opens at 5:00 p.m. and guests are welcomed to the restaurant beginning at 5:30 p.m. daily. Children are welcome.
DRESS
The simple elegance of "Island casual" is the most oft-seen attire at the restaurant. If you choose to go dressy, you'll be in good company as this is a popular destination for birthday, anniversary and special-occasion celebrations.
SPECIAL EVENTS
Plantation Garden Restaurant can accommodate memorable parties of 10, to 300 participants. The venues are uniquely located so as not to disturb other diners. Private parties, wedding receptions, corporate and convention banquets are among their staff's expertise. Contact: (808) 742-1908 or pg-events@pgrestaurant.com for information.
RESTAURANT CONTACT
Address: 2253 Poipu Road
Koloa Kauai, HI 96756
Telephone: 808-742-2121 reservations & info
Fax: 808 742 1570
E-Mail: pg-info@pgrestaurant.com


© 2006-2023 Mary & Ray Ventura | All Rights Reserved | TAT# W52162167-02