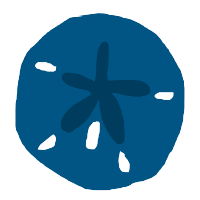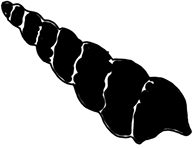 Hanakapi'ai beach is two miles from the beginning of the Kalalau Trail near Ke'e. The views from this trail are breathtaking. This is the first "beach" along the trail though swimming and wading are extremely dangerous and should be avoided. Large rocks provide a great place to rest and listen to the waves.
The hiking trail to Queen's Bath is located in the city of Princeville. On calmer days, it is a fun place to snorkel - you only need your mask. When surf's up it's barely visible. Be careful if you try to use this pool during the Winter months. The surf has been known to pull people from the pool and into the ocean currents.
It's not uncommon to see one of the most popular visitors to the island - the Monk Seal. These seals will beach for days after feeding. A return to the ocean too soon after eating can be fatal for the monk seal.They are an endangered species and islanders are quick to surround their spot with yellow tape to keep people from getting too close. It's best to keep your distance - the fine for getting too close is steep!
The Hanalei Valley Lookout is located on the northern route just a few miles past Princeville. Stop at the top to take in the view and then drive down and get a closer look.