CONDO #167 OWNER DIRECT RENTAL AT KIAHUNA PLANTATION

EXPLORING THE ISLAND OF KAUAI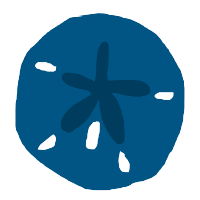 We hope you'll take time to explore Kauai. The island is small and roads are easy to drive. There are a great many Kauai destinations to visit including quaint towns with interesting shops, tropical natural wonders and man-made monuments. You won't drive far in your rental car before finding an enticement that requires you to stop.
If this is your first visit to Kauai, you might take a full day to drive to the north shore and then west toward the Na Pali Coast (take a catamaran ride), seeing major highlights along the way. You'll find the distance isn't too far should you wish to return on another day to hike, go zip lining, visit a coffee plantation, play golf and explore areas you skipped on the first day.
You'll also want to head west toward Waimea Canyon-- Hawaii's "Grand Canyon". You can drive to the canyon from Kiahuna Plantation in about an hour, but allow time for picture-taking and exploring the area. You should also make time to enjoy the southern side of Kauai. Like the north shore, you'll find many reasons to stop along the way.
The Garden Isle is the perfect place for golfing with its lush green courses and spectacular views. You don't have to go far to find a course. Across the street from Kiahuna Plantation is Kiahuna Golf Club. Poipu Bay Golf Course is a short drive from the resort.
If you prefer to let someone else lead your excursions, consider a mountain bike tour, helicopter ride or a boat cruise.


© 2006-2023 Mary & Ray Ventura | All Rights Reserved | TAT# W52162167-02