CONDO #167 OWNER DIRECT RENTAL AT KIAHUNA PLANTATION

NEARBY DINING OPTIONS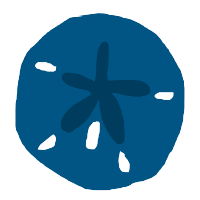 There are many wonderful places to dine on Kauai. You can choose to drive to one of the many resorts on the north side of the island, travel a short distance from Poipu Beach to experience regional cuisine, or enjoy an elegant meal within walking distance of our condo.
Most restaurants welcome families.
Our resort offers child care referrals for parents who desire a night off.
Families with children often eat dinner earlier, while those who are romance-minded dine later in the evening.
Seafood lovers delight in the wide variety of fresh fish available across the island.
Beautiful fusion style dishes with Hawaiian influences are heavenly, and should not be missed.
"Hawaiian casual" is the most popular dining attire we've seen in restaurants, including upscale ones.
Our condo provides an iron/ironing board, in-room safe and nearby coin-operated laundromat for your convenience.
THREE FAVORITE RESTAURANTS WITHIN WALKING DISTANCE OF KIAHUNA PLANTATION RESORT
Roy's Poipu Bar and Grill is located across from the resort in Poipu Shopping Village. In this restaurant, Europe meets Asia in a most delicious way. The menu is exciting and the preparation is beautiful.
Plantation Garden Restaurant features a menu influenced by Pacific Rim and Hawaiian cuisine. The delicious marriage of these two cultures is an experience that should not be missed. (nor should the desserts) Located within Kiahuna Plantation Resort, in the area's historic manor, diners can eat inside, or out on the large covered lanai. The setting is beautiful and the food is scrumptious.
Sheraton Kauai offers eight dining options that range from their Friday night "Surf to Sunset Luau" to private, romantic Oceanside dining under the stars. The Shells dining room provides a lovely backdrop for magnificent sunsets over Poipu Beach. The resort is located at the western point of Poipu Beach.


© 2006-2023 Mary & Ray Ventura | All Rights Reserved | TAT# W52162167-02